---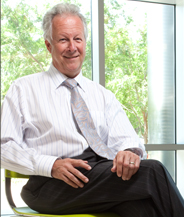 Houston, TX, April 28, 2015 – MaloneBailey, LLP, a global public accounting firm based in Houston, Texas, has announced today that after four decades of serving the accounting profession, founding partner John C. Malone, JD, CPA will be retiring from the firm in May 2015.
Malone founded MaloneBailey in 1982 as a general practice including a service offering of audit, tax, bookkeeping and consulting services – the standard 'full service' mix that the majority of local CPA firm practices have today. By the mid-90s, Malone realized a void in the accounting industry, specifically that small public companies were underserved.
Malone is credited with revolutionizing the way audits are conducted for small public companies by instituting a number of changes to the standard CPA firm practice model to maximize the efficiencies that the smaller SEC companies require: lower costs, faster service and more competent work product. Such changes included early transition to a 100% paperless approach and remote auditing capability to serve clients around the world and across the nation from its Houston headquarters as well as a robust in-house training program and recruiting initiative to attract top talent from universities nation-wide.
In 1996, the firm had two SEC reporting clients. Today, the firm has over 190 SEC registered clients, including NYSE, NASDAQ and AMEX listed companies, and six full-time SEC audit partners, placing it as number seven in the world in terms of the number of U.S. public company clients it serves. MaloneBailey is in exclusive company as one of nine in the world that audits more than 100 issuers annually, and for this reason, is inspected on an annual basis by the Public Company Accounting Oversight Board (PCAOB). MaloneBailey participates in more than 700 SEC filings per year and has more full time SEC specialists on staff than most firms have SEC clients.
"I am truly grateful for the tremendous support I got from our community, the various professionals who helped me directly along the way, and our great employee team," said John Malone, Founding Partner. "I couldn't have done this without you. I have accomplished my life's dream of building from scratch the world's largest and highest-quality SEC microcap audit firm, a position we have held since 2006. It is time to step down and let my outstanding partners lead the charge to our next round of growth," added Malone.
Prior to founding his own firm, Malone held audit positions at Deloitte & Touche and two large local Houston firms, Pannell Kerr Forster & Co. of Texas, P.C. (formerly Goldberg Westheimer & Co.) and Weinstein, Spira & Co.
"John is a legend in the microcap public company audit space. He is a visionary whose innovative approach to the microcap public company audit has had a lasting, profound impact on the industry. We are sad to see John go, but so honored to be part of this firm he built. John's passion for what we do and the respect he has for his clients are what made MaloneBailey the market-leading firm we are today. We would not be here without him. Thank you, John, and congratulations," stated George Qin, Audit Partner.
Malone received his Bachelor of Business Administration – Accounting, Cum Laude, from the University of North Texas, and a J.D. from the South Texas College of Law. A Certified Public Accountant in the states of Texas, New York and California, Malone is a member of the American Institute of Certified Public Accountants, AICPA Securities and Exchange Commission Practice Section, Texas Society of Certified Public Accountants, American Bar Association, Houston Bar Association and Mensa. He has served as a board member and President of the Houston Junior Chamber of Commerce, has served as a board member and President of the Brays Forest Homeowners Association and has served as a board member of the Travelers Aid Society, a United Way Agency, the Greater Houston Partnership, the Maplewood Homeowners Association and others throughout his career.
In his free time, Malone enjoys spending time with his family, travelling on his motorcycle, civic volunteer work, music and reading a wide variety of literature. When asked about his post-retirement plans, Malone answered "I am moving my family to the Pacific Northwest to spend more time with them and with the great outdoors, while I am still young enough to fully enjoy them."
About MaloneBailey, LLP
Based in Houston, Texas and with offices in Beijing and Shenzhen, MaloneBailey is an international public accounting firm with deep knowledge and experience in the delivery of SEC audit services to small and mid-cap publicly traded clients with over 190 registrants as clients, including NYSE, AMEX and NASDAQ listed companies. MaloneBailey is a member of Nexia International. For more information about MaloneBailey, visit www.malonebailey.com.