Keeping your composure for over three decades
After nearly fifteen years as a solo practicioner, John Malone merged his practice with that of Sterling L. Bailey in 1996. Both John and Sterling had general practices including a mix of audit, tax, bookkeeping and consulting services – the standard 'full service' mix that the majority of local CPA firm practices have today. In 1996, we had two SEC clients.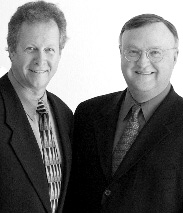 By early 2001, John and Sterling had 13 SEC clients and one non-partner employee. We then hired a third partner specifically to serve our growing SEC practice niche and instituted a number of changes to the standard CPA firm practice model to maximize the efficiencies that the smaller SEC companies require: lower costs, faster service and more competent work product. Today, we have a substantial number of SEC registrant clients, placing MaloneBailey among the top few firms in the world in terms of the number of public company client it serves.
Our remarkable SEC audit growth has come from referrals from satisfied clients and other professional service providers. We are repeatedly told that the number one and two reasons for changing auditors are poor service and high fees.
We use the latest in technology and practice aids to create a quality SEC audit practice refined by the above attributes. We have modified the traditional CPA firm approach to more efficiently and productively serve the specialized requirements of our smaller public companies.
We believe our approach sets us apart from our competitors as our laser focus on SEC auditing enables us to provide the increased quality that SEC and PCAOB demand while still maintaining our fees and turn-around time at the lowest reasonable levels.
Our service offering includes the full range of audit, tax and consulting services to companies both public and private.