Saving Tier 2 Companies Significant Time and Cost
The new Regulation A rules, Title IV of the JOBS Act, were adopted by the Securities and Exchange Commission (SEC) in March 2015 and affect Regulation A small public offerings, referred to as "Reg A+." The rules allow companies to offer shares to the general public and raise the amount of capital a private company can raise in a Regulation A offering: Tier 1 can raise up to $20 million in a 12-month period and Tier 2 can raise up to $50 million in a 12-month period. Previously, offerings were capped at an upper funding limit of $5 million and companies could only crowdfund from accredited investors.
Regulation A+ Financial Reporting Requirements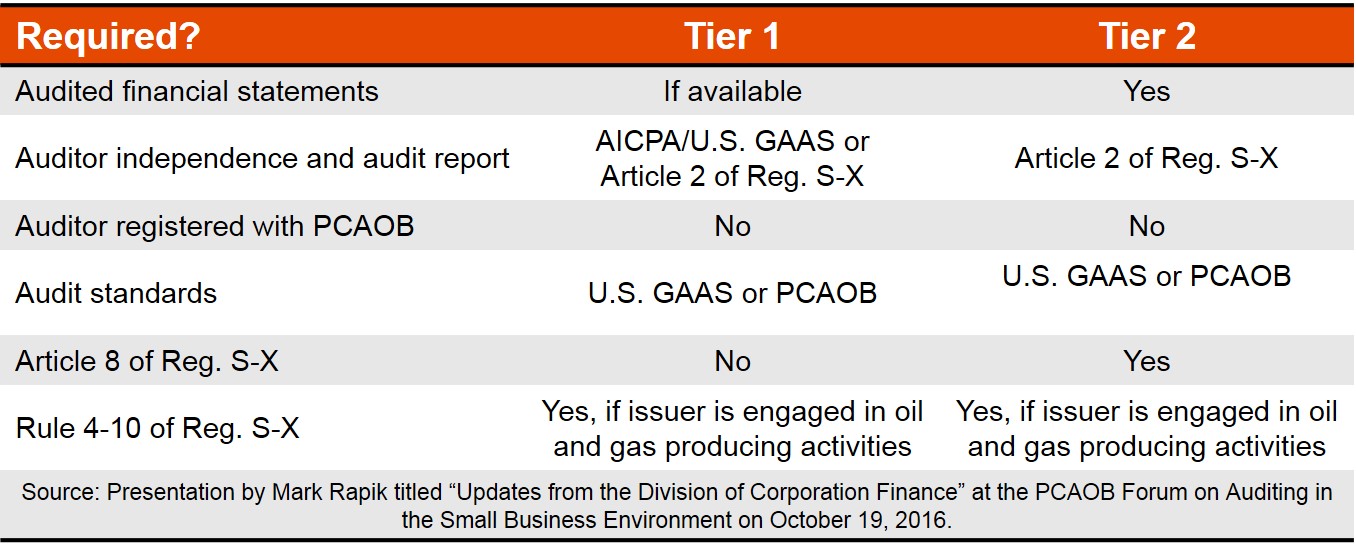 According to former SEC Chair Mary Jo White, "These new rules provide an effective, workable path to raising capital that also provides strong investor protections. It is important for the commission to continue to look for ways that our rules can facilitate capital-raising by smaller companies."Emerging companies now have additional tools available to them for raising much needed capital. MaloneBailey can provide entrepreneurial clients with the audit expertise needed when interested in taking advantage of Regulation A+. Our service offering to Reg A+ Tier 2 companies is an audit that combines PCAOB audit standard with US GAAS, which offers companies significant savings in terms of time and cost given many plan to do registration statements down the road.
"MaloneBailey believes these companies will benefit more from an audit completed in accordance with both US GAAS as well as PCAOB audit standards considering many have plans to eventually do a registration statement and possibly uplist. Having the PCAOB audit for the Tier 2 offering will save companies significant time and cost later when they do their registration statements."
- Steven Vertucci, Audit Partner
Want to experience the MaloneBailey difference? Contact us or request a fee estimate today. Someone will contact you within 24 hours.