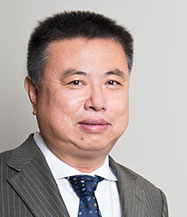 Houston, TX, January 9, 2013 – Audit Partner George Qin has been invited by The Florida Bar to present at its 31st Annual International Tax Conference on challenges and opportunities for U.S. tax professionals in China. The conference was held from January 9-11, 2013 at the J.W. Marriott in downtown Miami.
The Florida Bar's International Tax Conference event provides advanced level courses that cover interational taxation, international choice of entity restructuring, international investment, the FBAR regulations, the FATCA, PFICs owned by foreign trusts, intellectual property migrations and others.
"As a market leader serving Chinese companies, we are in a position to share our knowledge and experience when it comes to the intricacies and complex issues facing Chinese companies," said George Qin, CPA, CMA, MBA, Audit Partner at MaloneBailey. Qin added, "I look forward to sharing my insights on the many opportunities and challenges associated with doing business in China."
Qin, a native of China and bilingual in both English and Mandarin, holds a CPA, CMA, and MBA. Qin leads MaloneBailey's SEC Audit Practice in China. He earned his Bachelor of Science degree from Tianjin University in Tianjin, China and his Master of Business Administration degree from Stephen F. Austin State University in Nacogdoches, Texas. He is a member of the American Institute of Certified Public Accountants and the Institute of Management Accountants.